Thomas A. Mickes, Founding Member with Mickes O'Toole, LLC, was selected for inclusion in the forthcoming Top Attorneys of North America 2016 edition of The Who's Who Directories.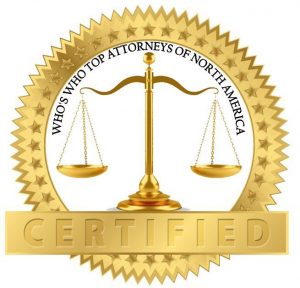 The accomplishments and achievements attained by Mr. Thomas Mickes, in the field of Legal Services, warrants inclusion into the Top Attorneys of North America. Thomas Mickes has practiced law for more than thirty-five years and serves as a managing member and chairperson of Mickes O'Toole's School Law practice group. As one of the leading education law attorneys in the United States, he represents more than 300 school districts, private schools, colleges, and universities in a variety of school-related legal matters. Tom is also lead counsel for Mickes O'Toole's representation of a self-insured pool of 470 school districts in litigation of employment, civil rights, and constitutional claims. He has been an adjunct professor in the doctoral program at St. Louis University and currently serves in that capacity at Maryville University. Mr. Mickes received his B.A. from the University of Missouri, J.D. from St. Louis University School of Law, and Ph.D. in Education Administration from St. Louis University. He is a founder of the Missouri Council of School Attorneys, served on the Board of Directors of the National Council of School Attorneys, and serves as counsel to the Missouri Association of Rural Education (MARE) and Cooperating School Districts of the St. Louis area.
The Who's Who Directories, a New York based biographical publication company, distinguishes and profiles leading professionals who demonstrate recognizable success and leadership in their field. The directory is valued for promoting awareness of individual accomplishments and achievement within the North American community.